Tekla Detailer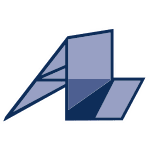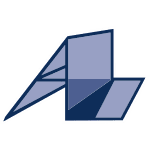 Website Leita Steel (Pty) Ltd
Africa's leading structural steel fabricator.
Tekla Structural Steel Detailer:
Are you a talented and experienced Tekla Structural Steel Detailer looking for your next exciting opportunity? We are seeking a highly skilled individual to join our dynamic team as a Tekla Structural Steel Detailer. If you have a minimum of 2 years of experience in structural steel detailing using Tekla software, we want to hear from you!
Position Overview:
As a Tekla Structural Steel Detailer, you will play a pivotal role in bringing our projects to life. You will work closely with engineering and design teams to create accurate and detailed structural steel drawings that ensure seamless fabrication and construction processes. Your expertise in Tekla software will be essential in producing precise 3D models, assembly drawings, and fabrication drawings that meet and exceed industry standards.
Key Responsibilities:
Collaborate with engineers/architects to interpret design specifications and convert them into detailed Tekla 3D models and drawings.
Develop comprehensive assembly and fabrication drawings, including plans, elevations, sections, and details.
Ensure accuracy, quality, and adherence to project deadlines in all detailing work.
Review and analyse contract documents, blueprints, and other project documentation to ensure alignment with design intent.
Coordinate and communicate effectively with cross-functional teams to resolve design and detailing issues.
Qualifications:
Minimum of 2 years' experience as a Tekla Structural Steel Detailer.
Proficiency in Tekla Structures software for 3D modeling and detailing.
Strong understanding of structural engineering principles and construction practices.
Excellent attention to detail and ability to produce accurate, error-free drawings.
Effective communication and interpersonal skills to collaborate with various stakeholders.
Problem-solving mindset with the ability to identify and resolve design challenges.
Benefits:
Competitive salary and compensation package.
Opportunity to work on exciting and innovative projects.
Collaborative and supportive work environment.
Professional growth and development opportunities.
Application Process:
If you're ready to take your Tekla Structural Steel Detailing career to the next level and contribute to the creation of exceptional structures, we encourage you to apply. Please submit your resume, portfolio showcasing your Tekla detailing work, and a cover letter outlining your relevant experience and motivation to join our team.