Storeman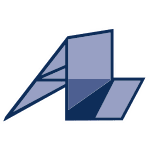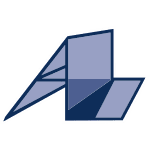 Website Leita Steel (Pty) Ltd
Africa's leading structural steel fabricator.
Storeman Position:
As a Storeman, you will play a critical role in managing the inventory and stock within our fabrication facility. Your primary responsibility will be overseeing the storage, distribution, and organisation of materials, ensuring they are readily available and stocked for the production team when needed. Your attention to detail, problem-solving abilities, and strong communication skills will be essential in maintaining a smooth workflow and keeping accurate records.
Key Responsibilities:
Inventory Management: Maintain accurate records of all incoming and outgoing stock and materials, including steel beams, plates, rods, and other components. Monitor stock levels, conduct regular stocktakes, and ensure proper labeling and identification of items. Ensuring all items are properly maintained.
Storage and Organisation: Safely and efficiently store materials to prevent damage or deterioration. Implement a logical and systematic storage system for easy and efficient retrieval.
Material Handling: Coordinate with production teams to deliver materials to workstations in a timely manner. Assist in loading and unloading delivery trucks. Ensuring all items are always efficiently and safetly stored.
Quality Control: Inspect incoming materials for quality and quantity, reporting any discrepancies or damages to the appropriate department.
Documentation: Maintain comprehensive records of stock movements, ensuring accuracy in all transactions and updating computer-based inventory systems.
Safety Compliance: Adhere to all safety protocols and guidelines when handling materials and operating equipment.
Asset Tracking: Following up on assets that have been booked out from the store is a critical aspect of effective inventory management in the structural steel fabrication industry. It ensures that resources are being used efficiently, reduces the risk of loss, theft or misplacement, and helps maintain accurate records for future reference.
Requirements:
Proven experience as a Storeman or similar role in the structural steel fabrication industry or similar.
Sound knowledge of steel materials and their handling requirements.
Strong organisational skills with the ability to multitask and prioritize effectively.
Attention to detail and a commitment to maintaining accurate records.
Excellent communication skills, both written and verbal.
Physical stamina and the ability to lift heavy materials when required.
Familiarity with inventory management software is a plus.
Adaptability to a changing environment and a continuous drive for improvement and innovation.
Following up on assets that have been booked out from the store.