Receptionist / Office Administration Assistant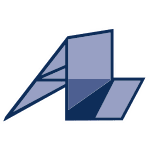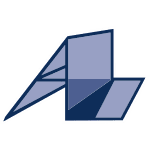 Website Leita Steel (Pty) Ltd
Africa's leading structural steel fabricator.
Receptionist / HR Administration Assistant Position:
We are looking for an experienced, self-motivated, meticulous and efficient Receptionist / Office Administration Assistant for the Structural Steel Construction Industry. Providing administrative assistance and ensuring the smooth operation of our day-to-day activities. Your exceptional customer-centricity, organisational skills, attention to detail and ability to multitask will be instrumental in managing various administrative tasks and maintaining effective communication within the company.
Experience:
Minimum 2 Years Experience in Reception / Office administration or related field.
Qualifications / Requirements:
HR or related field is a plus.
Proven experience as a receptionist or in a similar role. Experience in Steel Construction Industry is a plus.
Excellent verbal and written communication skills.
Professional and friendly demeanor with the ability to handle difficult situations with tact and diplomacy.
Strong organizational and multitasking abilities, with exceptional attention to detail.
Proficient in using office equipment such as computers, printers, and telephone systems.
Proficiency in office productivity software, including Microsoft Office Suite (Word, Excel, Outlook, PowerPoint) or equivalent applications.
Familiarity with software suites such as Google Workspace (Docs, Sheets, Gmail, Calendar), or OpenOffice/LibreOffice suite.
Ability to work independently as well as in a team-oriented environment.
Familiarity with basic office management procedures and knowledge of general administrative tasks.
Ability to maintain confidentiality and handle sensitive information with discretion.
Responsibilities:
Greet and welcome visitors, clients, and employees with a warm and professional demeanor.
Answer and direct incoming calls, taking messages and transferring calls when necessary.
Manage the company's main email inbox, responding to inquiries and forwarding messages to the appropriate individuals.
Maintain the reception area, ensuring it is clean, organised, and well-stocked with necessary supplies.
Assist with various administrative tasks including but not limited to data entry, filing, and document preparation.
Coordinate and schedule appointments, meetings, and conference rooms.
Handle incoming and outgoing mail, including sorting, distributing, and preparing packages for shipment.
Assist in coordinating travel arrangements and accommodations for employees when needed.
Collaborate with other departments to support their administrative needs and ensure smooth office operations.