Mobile Crane Operator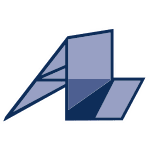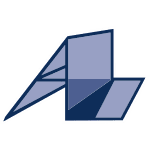 Website Leita Steel (Pty) Ltd
Africa's leading structural steel fabricator.
Mobile Crane Operator
We are looking for a Mobile Crane Operator, preferably with experience on a 120Ton TEREX Mobile Crane.
Duties and Responsibilities:
The operator must understand its functions and limitations as well as its particular operating characteristics.

Thorough knowledge of the information contained in the crane's operating manual.

Must be familiar with the crane's load chart. The operator must understand the correct meaning of all notes and warnings and be able to calculate or determine the crane's actual net capacity for every possible configuration of the machine

Inspecting and maintaining the crane regularly as prescribed by both company and manufacturer.

Informing the supervisor of any problems, needed maintenance, or necessary repairs to the machine. This should be done in writing, preferably on the machine's pre-use inspection list.

Being aware of the details of all inspections, maintenance, and other work done on the crane while in the field.

Supervising and training the apprentice if one is present.

Being aware of any site conditions that could affect the crane operation. Be particularly cautious around power lines. The operator must refuse to operate if the crane, hoist rope, or load will come closer to a power line than the absolute limit of approach specified in law.

Checking that the site is adequately prepared for the crane.

Reviewing the planned operation and requirements with the site supervision.

Finding out the load and rigging weight and determining where the load is to be placed. Although the operator is not responsible for determining the weight of the load, if the operator lifts it without checking the weight with site supervision, then the operator becomes fully responsible for the lift and any consequences that result.

Checking the load chart to ensure that the crane has sufficient net lifting capacity for every lift.

Selecting (from the range diagram) the best boom, jib, and crane configuration to suit the load, site and lift conditions.

Assembling, setting up and rigging the crane properly.

Following the manufacturer's operating instructions in accordance with the load chart.

Considering all factors that might reduce crane lift capacity and adjusting the load weight to suit. This will include such factors as weather conditions and ground conditions.

Knowing the basics of rigging procedures and ensuring that they are applied (this is possible only when the load is visible to the operator).

Maintaining communication with signal persons.

Ensuring that the apprentice and/or crane assistant is in a safe place during operation.

Operating in a smooth, controlled, and safe manner.
Requirements:
Valid Code EC/14 with PrDP

Must be willing to travel regularly to various company branches and operational sites

Must be fluent and English and other additional languages (advantageous)

Matric/Grade 12

Valid /Accredited crane operators certificates and carry cards [Code C35: 55 – 220 Ton]

Minimum 2 years experience in operating mobile hydraulic cranes